Version Update – xRevenuePro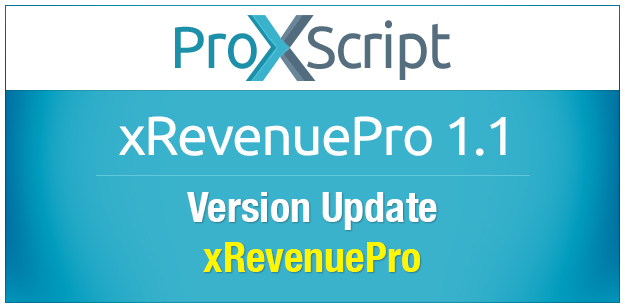 We have an update to share with you regarding our latest script – xRevenuePro. We have a new version to this script – xRevenuePro 1.1. Believe us the updates are really solid. Read on to know the updates:
Major updates –
Matrix functionality
STP update to make it work
Rounding of figures in regular earning plans
Working of default splash and landing page
Admin username can be update in settings page
Hiding fees while purchasing positions with balance in hand
Currency display at various places
Other bug fixes and text/spell updates
We have some more good news to share with you.The price of xRevenuePro script has been revised from $495 to $397. Yes, you read it right. We have reduced the price. And yes, there is another benefit you are getting. We are offering 1 month free DDoS Protected Hosting (Zama D1) from ZamaHost and 1 free domain from eNom worth $15.99 and whois protection with this new revised script. This hosting is worth $34.99 and boasts of up to 10 Gbps DDoS protection, 12 Gb disk space, 600 Gb Bandwith and other benefits. And yeah, it is completely free with the script.
Thanks,
Team
ProXScripts.com

Categories :
Announcements, xRevenuePro