Introducing ProXCore Script Version 2.4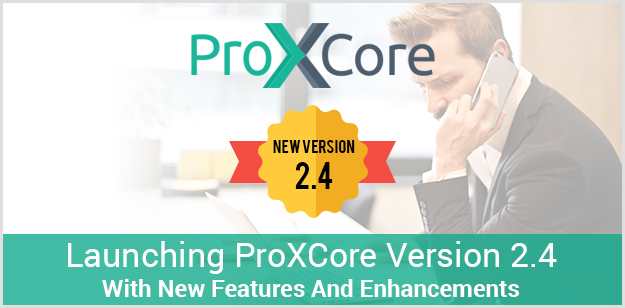 Dear Friends,
Christmas is just around the corner and we have something to share with our esteemed clients this Holiday Season.
We are delighted to launch the latest version of your favorite ProXCore software – Version 2.4
The ProXCore version 2.4 comes with the following new features and improvements::
New Features:
1. AdvCash Payment Processor
2. Removal of OkPay Payment Processor
Improvements:
1. Image upload Validation in Advertisement section
2. Implemention of multi-language code in News and FAQ sections
3. Restriction of access to Module Sections for Sub Admins
4. Restriction of access to specific Admin Dashboard Sections for Sub Admins
5. Login-ad functionality improvement
6. Addition of "Clear" Button to clear withdraw API details in processor settings in Finance section
Bug Fixes: Advertisement section, Modules, Landing Page Signup Process, Surf Pages, Language Phases and other small bug fixes.
Please go through the following link on how to upgrade to the latest ProXCore version 2.4:
https://proxscripts.com/docs/Upgrading
Please also go through the Release Notes on the following link:
https://proxscripts.com/docs/Release_Notes
Should you have any questions regarding the upgradation, please open a ticket at proxscripts.com
Happy Holidays to you and your family from all of us here at ProXScripts!
Thank You!
– Team ProXScripts.com

Categories :
Uncategorized