ProXCore Version 2.0 is Here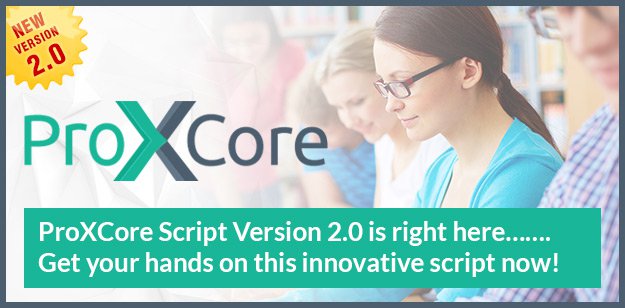 Hi Folks,
With immense pleasure we would like to announce the launch of the latest version of our ProXCore Script – ProXCore Version 2.0
We are aware that you have been eagerly waiting for the new version and we are extremely delighted to announce to you that it is available now.
Woo-Hoo! We are on top of the world as our hard work has come to fruition and the ProXCore Version 2.0 is now presented to you – our valuable customers.
Over the years, our script has emerged to be the preferred script of Admins across the globe.
Let us quickly catch a glimpse of the most important features of the new version of ProXCore Script:
• Traffic Exchange
• Jackpot
• Auto Contest
• Configurable Cash Balance System
And much more…..
For further information on the features and pricing of ProXCore Version 2.0, visit proxcore.com without any delay! And yes, do not forget to check the demo of the new version from your member's area.
You can now purchase the innovative ProXCore Version 2.0 right now at proxscripts.com
P.S.: No increment in prices for the ProXCore Version 2.0
If you have any queries, just open a ticket at proxscripts.com
Cheers Guys!

Categories :
General