Merry Christmas!
Dear Patrons,
As 2015 speeds to a close, a big THANK YOU to all our clients, partners and everyone else we've had the pleasure of working with – for making 2015 such an enjoyable and fruitful year.
Providing our customers with excellent service is something we strive to do all year round. We appreciate your business and wish you a festive Holiday Season. We look forward to working with you in the coming year with great enthusiasm.
Merry Christmas and Season's Greetings to you all! We appreciate your business and look forward to a mutually beneficial relationship for many Holiday Seasons to come.
Happy Holidays!
Team ProXScripts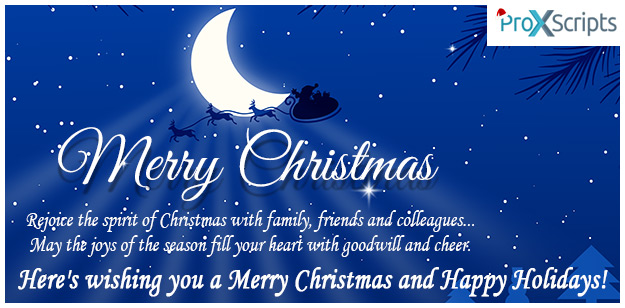 Categories :
General