Introducing ProXCore Script Version 2.2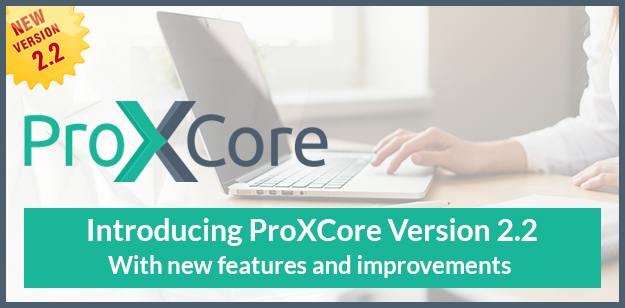 Dear Friends,
It's been quite some time since you heard from us. We have been working hard to better our ProXCore Script. We have something great to share with you all.
We are extremely delighted to present you the newest version of ProXCore Script today – ProXCore Version 2.2
ProXCore Version 2.2 comprises of the following New Features, Performance Improvements and Bug Fixes:
New Features
– Surfing focussed feature for all advertisement pages
– Lock feature facility for specific member profile fields
Fixes
– Login ad related fixes
– PTC date reset fixes
– Directory surf timer reset issue
Improvements
– Improvement in system statistics for better performance
– Revenue sharing module cronjob optimizaiton
Please check the following link on how to upgrade to the latest ProXCore version 2.2
http://proxscripts.com/docs/Upgrading
Please also go through the Release Notes on the following link:
http://proxscripts.com/docs/Release_Notes
Kindly do not hesitate to open a ticket at proxscripts.com if you have any queries regarding the upgradation. We look forward to your continuous support and patronage!
Thank You!
– Team ProXScripts.com

Categories :
General