Black Friday Special – $20 Off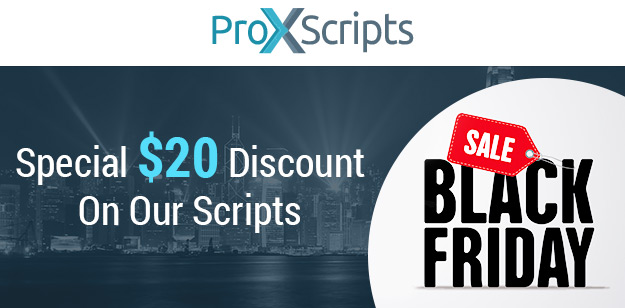 Happy Thanksgiving Day. Hope you are enjoying this day!
On this special occasion, we have come up with an exciting offer!
We are welcoming this Black Friday by offering a fantastic discount. Yes, you read it right. We are offering $20 off on our scripts: xRevenuePro, xSplitPro2 and xSharePro2 on 28th Nov, 2014 starting from 12:00 a.m. Indian Standard Time for 24 hours!
This is a great opportunity for you to grab our scripts. Go ahead and happy shopping!

Categories :
Announcements, xRevenuePro, xSharePro2, xSplitPro2