All Script Version Updates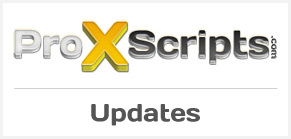 We have a couple of important updates in all the scripts.
Updates :
Recent payout page will now show username of the paid members and not firstname and lastname.
We have integrated 3 payment processor in the default scripts : Okpay, Payeer and Blockchain (Bitcoin)
So, all the new script purchases will have them by default. Its high time to just jump on it now.
If any of the current site admins wish to have the updates and new version, you need to purchase 'Version Upgrade Service' add-on.
Just create a support ticket with your cPanel details after purchasing the add-on in that case.

Categories :
Announcements, xSharePro, xSharePro2, xSplitPro